MOVECO - Innovation group 2 – challenges and recommendations
Submitted by

valentina.janev

on Wed, 12/04/2019 - 14:11
In the MOVECO project, we identified three country groups as innovation leaders, moderate innovators and modest innovators. Innovation leaders include Austria, Germany and Slovenia, moderate innovators are Croatia, Hungary and Slovakia, while Bulgaria, Romania and Serbia are modest innovators. (These three innovation groups were established by MOVECO using the European Union's (eco)-innovation scoreboards and index.) In the present article, we are dealing with innovation group no.2: Croatia, Hungary and Slovakia.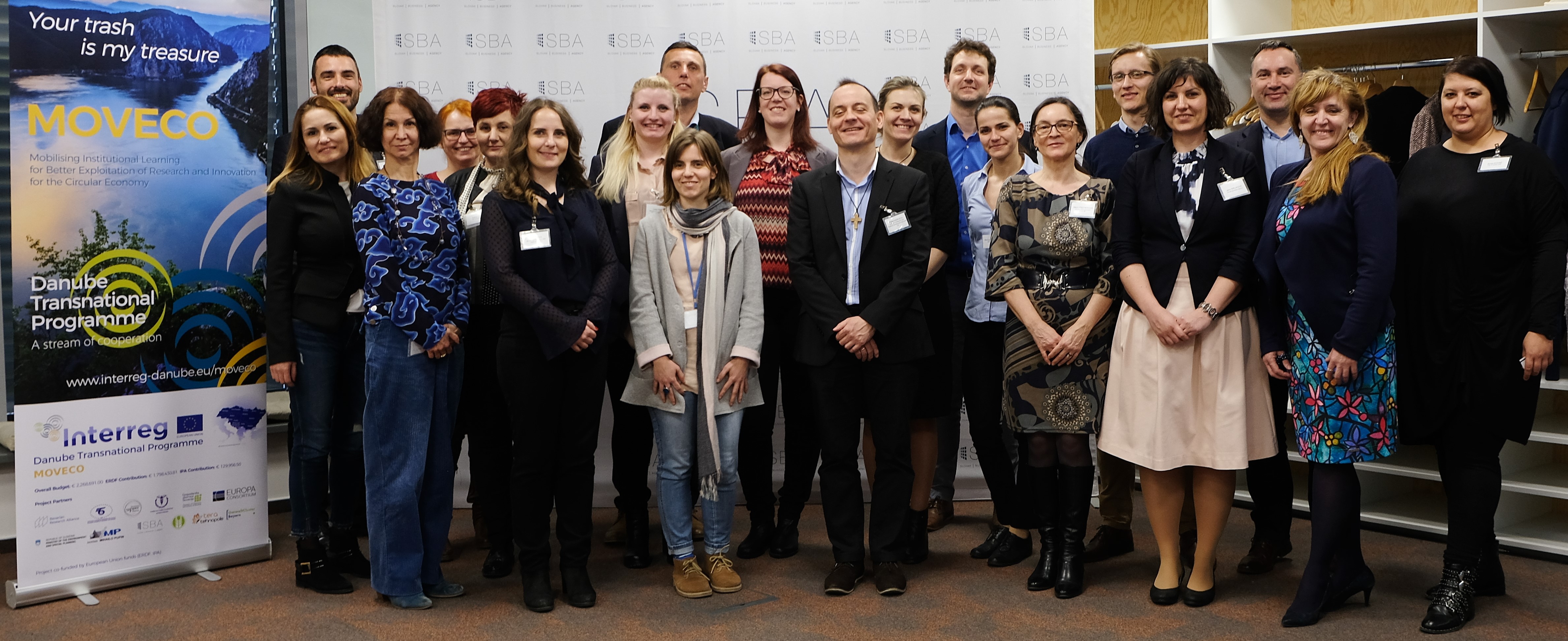 Current status
All three countries face similar problems and challenges in the process of transition from linear to circular economy. By the end of 2020, each country will have to implement new legislation to comply with the requirements of the modified waste directives adopted at EU level at the end of May 2018. Measures from these adopted directives, together with the so-called Directive on single use plastic items, are largely targeted at packaging and will require additional measures for efficient transposition into national legislations. The main problems lie in the field of waste plastic packaging, which coincides with the main EU and global environmental issues.
As to waste management operators, despite the presence or lack of EPR scheme, both Croatia and Hungary face the same challenge of constant changes in the legislative and policy framework. Croatia and Slovakia are also similar in that both of them face challenges concerning the relationship between taxation and capacity of operators. In Slovakia, the largest challenge in relation to providers of secondary raw materials is the availability of data. As to producers and distributors product fee is a common challenge for Croatia and Hungary. Eco-design and Green Public Procurement are also challenges in all three countries. Regarding household and B2B consumers, all the three countries face challenges at local level of municipal waste management system.
What is needed?
The waste management sector shall have a stabile legislative framework, a clear strategy with clear and long-term goals without drastic changes in the system or in its sub-system. Financial provisions for building recycling yards, separation station at local level should be secured. Introduction of deposit (returnable fee based) systems for all PET and beverage containers would be a necessary step.
For producers and distributors, establishment of financing mechanism for R&D projects that promotes green, bio-based packaging, and eco design, promoting financial support schemes and tools for investing in eco-innovative technology and infrastructure in waste management would be necessary. The transition could be enhanced by awareness raising campaigns on the need of cooperation between producers, designers and recyclers for eco-innovation. Building a communication path between producers and waste management operators would be needed to assure high level of recycling and good quality secondary raw materials that later could be reused by the producers in the production of goods instead of raw materials. Also, utilisation of green procurement (public and promoting in private sector too) in order to create market demand for CiE products is recommended.
For households and B2B consumers, the establishment of Pay-As-You-Throw system that will create clear financial motivation for households to increase their sorting rate while active measures against mixing separate wastes and illegal dumps should be introduced in parallel. Awareness raising and continuous promotion on the importance of proper waste management shall be applied to everyday life, from kindergarten, through all levels of education, a shift in consumer and user behaviour is necessary.